[Webinar Series] Stabilizing grid operations through storage & forecasting of renewable generation

With last year's Risk Mitigation Independent Power Producer Procurement Programme (RMIPPPP), South Africa has been enabling an even more rapid deployment of renewable energy sources. With solar and wind power's variable electricity production, Eskom, as well as grid operators and utilities worldwide, are constantly adapting their requirements for renewable energy projects to ensure stable grid operations. With the share of available intermittent power sources growing every year, energy storage and solar production forecasts are essential to master the new situation and allow for both, safe and reliable renewable energy. In this webinar, you will learn more about the current and future requirements, and best practices for the integration of energy storage and solar forecasting into your projects to ensure you comply with these requirements and make the most of the solar resource at all times.
Moderator Mokebe Tutubala, Team Leader Business Development at ABO WIND, will introduce you to the South African solar & storage market and lead you through the event. An overview of the history, the financing and an outlook towards the future of solar & storage in South Africa will be given by Frederic Verdol, Senior Power Engineer from the World Bank Group. The important aspect of selecting the right type and size of storage for your projects, as well as a use case from the RMIPPPP tender will be presented by Corentin Baschet, Head of Market Analysis at Clean Horizon. Thomas Mart, Sr. Director Key Accounts at Reuniwatt, will present the solar forecasting requirements from the recent REIPPP tender and best practices for on-grid solar & storage projects, as solar forecasts are now a regular requirement in many grid codes

If you are interested in an overview of the solar and storage, as well as best practices register now and participate in our webinar, or receive the video recording link. We are looking forward to answering your questions!
After this webinar you'll have an understanding of:
an overview of the solar & storage market in South Africa

the financing possibilities for projects through the World Bank Group, and their view on solar & storage

best practices for selecting and sizing energy storage for your project

solar production forecasts as a tool to mitigate intermittency
About the speakers:
Mokebe Tutubala holds qualifications in Marine Engineering and Sales Management. He is a Team-Leader Business Development working for ABO Wind and heading the business development activities in South Africa for wind, solar PV, battery storage and Hydrogen, based at the local office in Cape Town. He has more than 15 years of experience in the renewable energy industry and has vast experience in international business development. Prior to joining ABO Wind in his current position, Mokebe held various roles in top-tier Independent Power Producer entities, Solar Module Manufacturing companies and advisory firms.
Frederic Verdol is a Senior Power Engineer working at the World Bank Energy Global Practice with over twenty years of experience in power systems planning and operation. Prior to working at the World Bank, he worked for 10 years at EdF as Research Engineer on Energy Markets, then as Planning Engineer for the French islands' power system operators. Frederic Verdol holds a Master Degree in Engineering from EPF and in Environmental Management from ISIGE, as well as a post-grad degree in Energy Systems Optimization from Ecole des Mines de Paris.
Corentin Baschet is the Head of market analysis activities at Clean Horizon. As such, he acts as project manager on key market analysis projects. Since he joined Clean Horizon in 2016, Corentin has supported more than 100 customers in understanding how energy storage can bring value to their portfolio. He supports the company's business development, worldwide. He holds an MSc. Sustainable Energy from Imperial College London, and MSc. Mechanical Engineering from Ecole des ponts et Chaussées Paris.
Thomas Mart holds a Master of Electrical Engineering from the Technical University of Braunschweig and is a self-driven international leader with over 20+ years in general management, sales and projects, service and distribution in the PV Industry. He has held management positions in Siemens Energy, IBC Solar AG, and works with different startups. Now living in Germany, he had work stations in Spain, Australia, South Africa and the US.  Since 2017 he supports solar forecasting expert Reuniwatt as Sr. Director Key Accounts.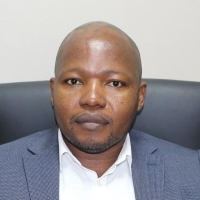 Mokebe Tutubala

Moderator
Team Leader Business Development @ABO WIND

Frederic Verdol

Speaker
Senior Power Engineer @The World Bank Group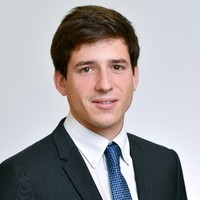 Corentin Baschet

Speaker
Head of Market Analysis @Clean Horizon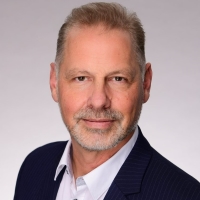 Thomas Mart

Speaker
Sr. Director Key Accounts @Reuniwatt