[Webinar Series] Renewable hybrid energy solutions: Decarbonising mines, cost reduction and energy security

The mining industry faces a complex challenge: how to provide the essential resources the modern global economy needs while reducing its own environmental impact. The integration of renewables and energy storage into its power system offers a number of opportunities for mines: making production more sustainable and reducing costs, while securing and hedging future energy supply cost.
In this webinar, three renewables industry leaders will showcase best practices for the conceptualisation, design, installation and operation of cost-efficient hybrid systems, and their implementation at different mining sites – including Fekola Gold Mine in Mali and Sukari Gold Mine in Egypt. Their perspective ranges from the early planning phase to operations, and an outlook towards the energy future of mining practices in the coming years.
The director of Promethium Carbon advisory Robbie Louw will introduce the case for hybridisation and lead you through the event. The technical and economic approach on how renewables generate the most benefit for mining operations – decarbonize and reduce production cost at the same time -, how this approach has already delivered a convincing showcase and what will be the next level of renewables at mines will be brought to you by Martin Schlecht, Managing Director of Dornier Suntrace. Dave Manning, Managing Director at JUWI Renewable Energy, will give insights into the development of hybrid projects over the years and share the progress of this nowadays proven technology illustrated by several of JUWI's use cases. Finally, Marion Lafuma, Business Development Manager at Reuniwatt, will discuss the use of solar power forecasting in hybrid systems as a way to maximise both savings and energy security.

The DeGrussa solar hybrid power system, developed, built and integrated by JUWI, provides electricity to the DeGrussa mine in Western Australia.
Join our discussion if you are a mining executive and interested in the implementation of decarbonisation measures. You'll learn more about the best practices and value of installing renewables at mining sites, on- or off-grid.
After this webinar you'll have an understanding of:
how to reduce your production costs and achieve stability in hybrid systems

best practices & implementation of hybrid projects over the years

additional savings and security through system optimisation using solar forecasts

the energy future of the mining industry according to our experts

 
About the speakers:
Robbie Louw is the founder and director of Promethium Carbon. He has over 17 years of experience in the climate change industry. Robbie holds both a BCom Honours Degree in Economics as well as a BSc degree in Chemical Engineering. Robbie has significant experience with regards climate change mitigation and adaptation. Robbie's chemical engineering background combined with his extensive experience in climate change has led to him leading a number of projects related to climate change risk and vulnerability, energy development and developing climate change mitigation and adaptation alternatives.  His experience over a period of 35 years covers the chemical, mining, minerals process and energy fields, in which he was, involved in R&D, project, operational and management levels. Robbie is currently a member of The Southern African Institute of Mining and Metallurgy and the Institute of Directors in South Africa (IoDSA).
Martin Schlecht is a co-founder of Dornier Suntrace, has 22 years of experience in international renewable and conventional energy projects. Martin is an acknowledged expert for CSP, PV and storage, and has led the advisory teams for projects with an aggregate capacity of >4 GW in in Asia, Africa, Latin America and the MENA region. He and his team have worked at the forefront of hybridization of renewable energy technologies, and have implemented with B2Gold the (currently) largest solar PV and Battery Storage Hybrid project for an off grid mine, the Fekola gold mine in Mali, with 36MWp and 15.5MWh BESS. Martin is Board member of the German CSP Association (DCSP) and lectures solar electricity generation at TUHH Hamburg University of Technology. He holds a diploma in mechanical engineering.
Dave Manning, Global Head of Hybrid and Managing Director at JUWI Renewable Energy, has 25 years' international experience in power solutions for mines and remote energy consumers. He was also previously involved in the Australian DeGrussa Sandfire hybrid project as General Manager for the Thermal Power Station Owner, from initial contract negotiation through to project completion. Based in Perth, Dave is responsible for overseeing the installation and operation of hybrid installations worldwide, with Africa and Australia being the prime focus regions.
Marion Lafuma holds a BBA obtained at ESSEC Business School, followed by an MBA in Operational Management and Sustainable Performance. She joined Reuniwatt in 2011 when she launched the company's Mauritian subsidiary. She then joined the Parisian office in 2013 where she is in now in charge of the firm's business development. With a passion of sustainable and responsible energy, Marion has been responsible for expanding Reuniwatt's sales in renewable energy, defence & space and atmospheric sciences. Having an analytical approach and troubleshooting with integrity, she has been at the core of the company, accompanying it from a regional startup to international market leader.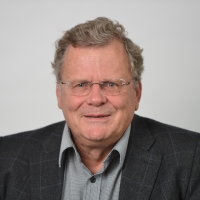 Robbie Louw

Moderator
Director @Promethium Carbon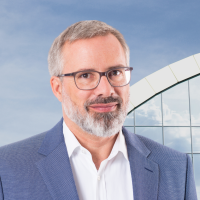 Martin Schlecht

Speaker
Managing Director @Dornier Suntrace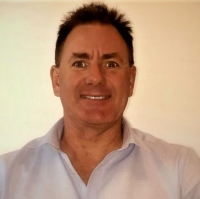 Dave Manning

Speaker
Global Head of Hybrid and Managing Director @JUWI Renewable Energy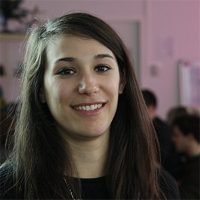 Marion Lafuma

Speaker
Business Development Manager @Reuniwatt