Discover our latest resources on the topics of atmospheric sciences, irradiance forecasts, and their various industrial applications.
White Papers
Our White Papers are intended to provide you with a maximum of objective information on selected topics, in order to help you with the implementation of your projects.
Webinars on demand
Reuniwatt has been organising a series of live webinars with its clients and partners, accessible on demand in order to share our feedback. The webinars are free, open to all, and can be watched wherever and whenever you want!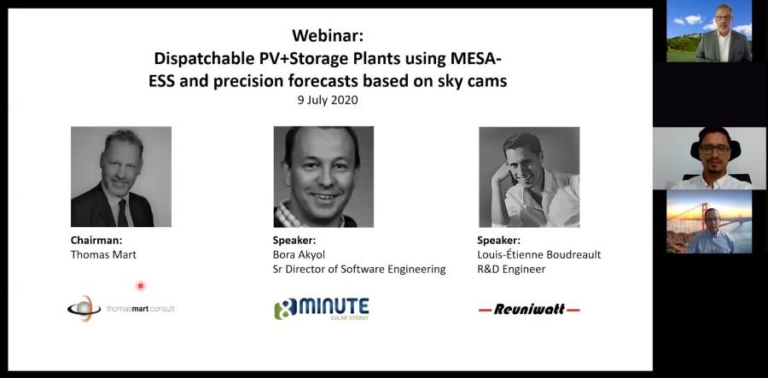 Dispatchable PV+Storage Plants using MESA-ESS and precision forecasts based on sky cams
This webinar with 8minute Solar Energy and Reuniwatt allows you to aquire best-in-class knowledge on managing largescale dispatchable solar plant operations, and learn about a variety of grid ancillary services like frequency regulation and power smoothing to the grid that can be enabled through short-term forecasting.
Flagship Projects
Our services help our customers all over the world in their everyday operations to take better account of solar production and the cloud cover. Discover a selection of our achievements.