Reuniwatt is a specialist in cloud observation and solar irradiance monitoring and forecasting. We address several sectors: Renewable Energies, Atmospheric Sciences and Defence & Space, with a range and products and services.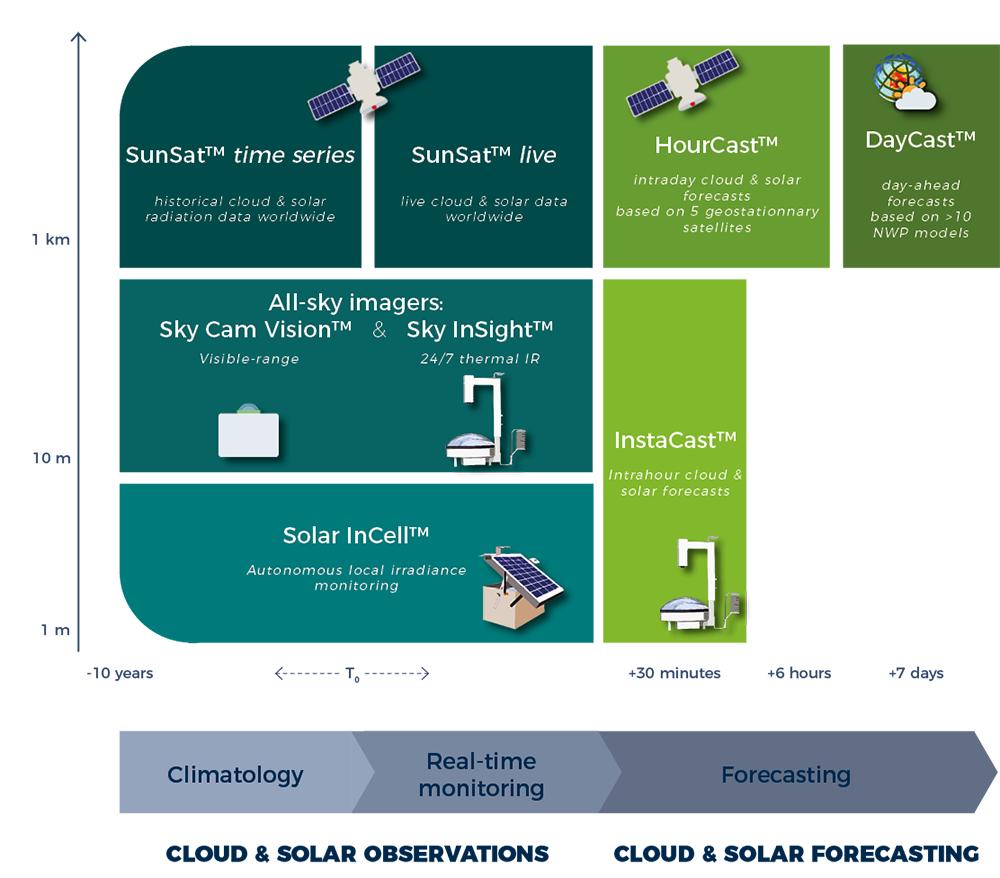 Our offer for the renewable energy sector
As a renewable energy specialist, we provide you with tools and knowledge for:
We provide hardware for local installation, accurate forecasting and even off-grid use for remote locations, as well as services based on satellite-data, which are available worldwide.
For your renewable projects, find the service you need on the diagram below:
If you have any further questions or would like more information or a product presentation, please do not hesitate to ask us directly – our team will be glad to help you