[Webinar] Wireless Laser Communication: Don't let clouds get in the way of success!

Connecting the world and beyond on a beam of light – wireless laser communication is a cost-efficient way to transmit information through the atmosphere: Easy to install and relocate, it can provide a secure transmission of information. The systems also allow for space-to-ground connections, such as Airbus' SpaceDataHighway™ (SDH), a partnership between Airbus and ESA (European Space Agency) using laser technology and satellites in geostationary Earth orbit to deliver unique and secure data transfer services in real time.
However, weather remains the achilles heel for free-space optical communication (FSOC). Atmospheric factors along the path of the light are changing with the weather over time. Clouds and fog in particular can result in scattering or absorption, significantly reducing signal intensity. How can the reliability of these systems be increased by taking weather into account?
Join us for this in-depth discussion about how the combination of FSOC and weather forecasting technology is poised to change the communications market as we know it! Airbus, a leader in wireless laser communication technology, and world-class cloud forecaster Reuniwatt will share their knowledge, moderated by the innovation cluster Systematic Paris-Region.
After this webinar you'll have an understanding of:
State-of-the-Art FSOC systems and their applications

The latest advancements in free-space optical communications research

Precision cloud forecasting: How it's done


Why the combination of FSOC and weather forecasts can revolutionize global communications.

About the speakers
Kevin Shortt has worked in the space industry since 1996 and has contributed to some of Canada's largest space missions. He obtained his B.Sc. in Physics from York University in Toronto in 2002 and his M.Sc. in Electrical Engineering from the Royal Military College of Canada. In 2012, he joined the Optical Communications Group at the German Aerospace Center just outside of Munich. In April 2015, he moved to industry to continue his work in optical communications in Business Development and Systems Engineering at Mynaric Lasercom GmbH (formerly ViaLight Communications GmbH). Kevin is currently a Research Project Leader in Airbus's Central Research and Technology Division and leads advancements in free-space optical communications research.
Olivier Liandrat is an engineer in Computer Science and Applied Mathematics (Grenoble INP-Ensimag) specialised in image processing. He joined Reuniwatt in 2012 for his end-of-study internship in order to conduct the company's first tests on short-term irradiance prediction from wide-angle images of the sky. As the company's first employee, he actively participates in Reuniwatt's growth, and contributed to the first patent filing of Reuniwatt's Sky InSight™ wide-angle thermal camera. At the end of 2015, he joined the IRT Saint-Exupéry to carry Reuniwatt's expertise within the ALBS research project. Alongside Airbus DS, Thales Alenia Space and CNES, the project developed the essential building blocks to adapt the Sky InSight™ to the challenges of laser optical communication. Building on this experience, he is now overseeing the company's further developments for cloud-sensitive markets, including air traffic management.

Lola Courtillat is an Optics & Photonics expert, who graduated from the Institut d'Optique Graduate School (Paris, France) with a double cursus at KTH (Stockholm, Sweden). With a previous experience as Project Manager in Opticsvalley, she joined Systematic Paris-Region to be the Optics & Photonics Hub Coordinator in September 2019. Supporting members in their development, Lola has a great experience in both European (LaserGo Global, FoodPackLab, SME Instrument) and national (IOT4U, PSPC, ANR…) projects and competences in detecting business opportunities for the SME's.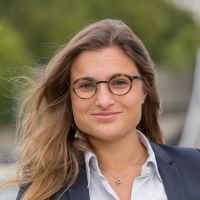 Lola Courtillat

Moderator
Optics and Photonics Hub Coordinator @Systematic Paris-Region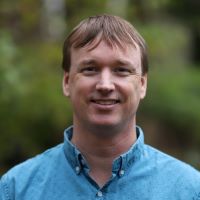 Kevin Shortt

Speaker
Research Project Leader @Airbus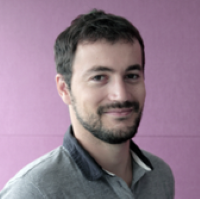 Olivier Liandrat

Speaker
Sky Imaging Team Leader @Reuniwatt

About Reuniwatt (www.reuniwatt.com)
Reuniwatt is a major player of the solar radiation and cloud cover assessment and forecasting. Based on solid Research and Development works, the company offers reliable products and services intended for professionals of various fields, making the best out of two key facets of the meteorology: atmospheric physics and data sciences. A particular focus has been placed on solar energy forecasting, while developing cutting edge solutions to improve the short-term prediction of the solar resource.
The company has won many grants, including H2020's SME Phase 1 programme, which makes Reuniwatt a European Champion with regard to innovation. Reuniwatt has also been selected among the national fast-growing companies to join the prestigious French Tech 120 programme in 2020, and remains a part of the selection for 2021.

About Airbus (www.airbus.com)
Airbus is a global leader in aeronautics, space and related services. In 2017 it generated revenues of € 67 billion and employed a workforce of around 129,000. Airbus offers the most comprehensive range of passenger airliners from 100 to more than 600 seats. Airbus is also a European leader providing tanker, combat, transport and mission aircraft, as well as one of the world's leading space companies. In helicopters, Airbus provides the most efficient civil and military rotorcraft solutions worldwide.

About Systematic Paris-Region (https://systematic-paris-region.org/)
With its Open Innovation focus, the Systematic Paris-Region international competitiveness cluster is there to bring together and promote an ecosystem of excellence that counts over 800 members. Systematic connects stakeholders from software, digital and industry, and boosts digital projects through collaborative innovation, SME development, networking and business sourcing, across a range of future growth sectors: energy, telecoms, healthcare, transport, information systems, factory of the future, digital city, and security. The cluster is also there to promote its members, its region and its innovation projects, with the aim of raising their profile and enhancing the attractiveness of the geographical territory and ecosystem.