[Webinar] Climate Change: IR detection will make the difference!
Precision in space, reliable and high-quality data on Earth: A simple concept that is helping to mitigate climate change through several aspects. In this webinar, we are proud to bring together the producer of high-quality infrared detection technology, LYNRED, with an expert in solar energy applications of the data coming from it, Reuniwatt. The webinar will be moderated by the experts of innovation cluster Systematic Paris-Region.
The demanding requirements of space programs lead to the development of high performance, high resolution infrared detectors. Our first speaker will share up-to-date information regarding IR technology for the latest generation of meteorological satellites and explain, how Earth observation is an essential tool for climate change monitoring and mitigation.  Meteorological data is also essential for solar energy generation, and satellites offer high-quality images which are can be analysed by Reuniwatt's SunSat™ algorithms to provide in-depth information on irradiance conditions and solar plant performance worldwide.
Join our webinar to learn about the two exiting sides of how to obtain and how to use data about the Earths atmosphere and use it for climate change monitoring and mitigation.
After this webinar you'll have an understanding of:
State-of-the-Art infrared detectors for space applications and Earth observation


Innovative infrared technology for meteorological satellites: Precise data about our atmosphere for meteo forecasts and climate change monitoring


Climate change mitigation: High quality satellite data for renewable energy applications

SunSat™ satellite-to-irradiance technology: reliable irradiance monitoring benefitting from constant improvement in satellite technology
About the speakers
Philippe Chorier has worked in the space industry since the late 1990s and seen Lynred's infrared imaging applications become a main asset of earth observation from space. As Space Business Development Manager, he accompanied Lynred's IR detectors being selected for a space launch more than once. Today, he is proud to stand behind the company's mission to act on climate change, enabling an accurate measurement of the atmospheric concentration of CO2 across the globe, and helping the European operational geostationary meteorological satellite system obtain the highest resolution and sensitivity of imaging data, which will take their weather forecasting capabilities to the next level.
Nicolas Schmutz is the founder and CEO of Reuniwatt. In 2010, solar energy was developing very fast in Reunion Island and something had to be done to offer a safe and massive penetration of solar on the grid – that's when Nicolas founded Reuniwatt. As a pioneer in solar forecasting, it was his goal to develop the best skills in earth observation in order to deliver the best in class irradiance reconstruction. He strives to implement original thinking in the technical field: Innovation is the cornerstone of Reuniwatt's strategy, which is why we're always engaged on R&D partnerships and perform hands-on research at Reuniwatt.
Lola Courtillat is an Optics & Photonics expert, who graduated from the Institut d'Optique Graduate School (Paris, France) with a double cursus at KTH (Stockholm, Sweden). With a previous experience as Project Manager in Opticsvalley, she joined Systematic Paris-Region to be the Optics & Photonics Hub Coordinator in September 2019. Supporting members in their development, Lola has a great experience in both European (LaserGo Global, FoodPackLab, SME Instrument) and national (IOT4U, PSPC, ANR…) projects and competences in detecting business opportunities for the SME's.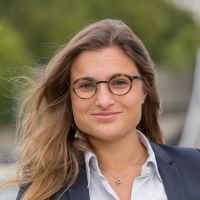 Lola Courtillat

Moderator
Optics and Photonics Hub Coordinator @Systematic Paris-Region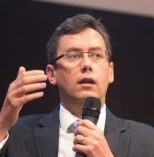 Nicolas Schmutz

Speaker
CEO @Reuniwatt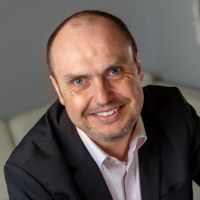 Philippe Chorier

Speaker
Space Business Development Manager @LYNRED

About Reuniwatt (www.reuniwatt.com)
Reuniwatt is a major player of the solar radiation and cloud cover assessment and forecasting. Based on solid Research and Development works, the company offers reliable products and services intended for professionals of various fields, making the best out of two key facets of the meteorology: atmospheric physics and data sciences. A particular focus has been placed on solar energy forecasting, while developing cutting edge solutions to improve the short-term prediction of the solar resource.
The company has won many grants, including H2020's SME Phase 1 programme, which makes Reuniwatt a European Champion with regard to innovation. Reuniwatt has also been selected among the national fast-growing companies to join the prestigious French Tech 120 programme in 2020, and remains a part of the selection for 2021.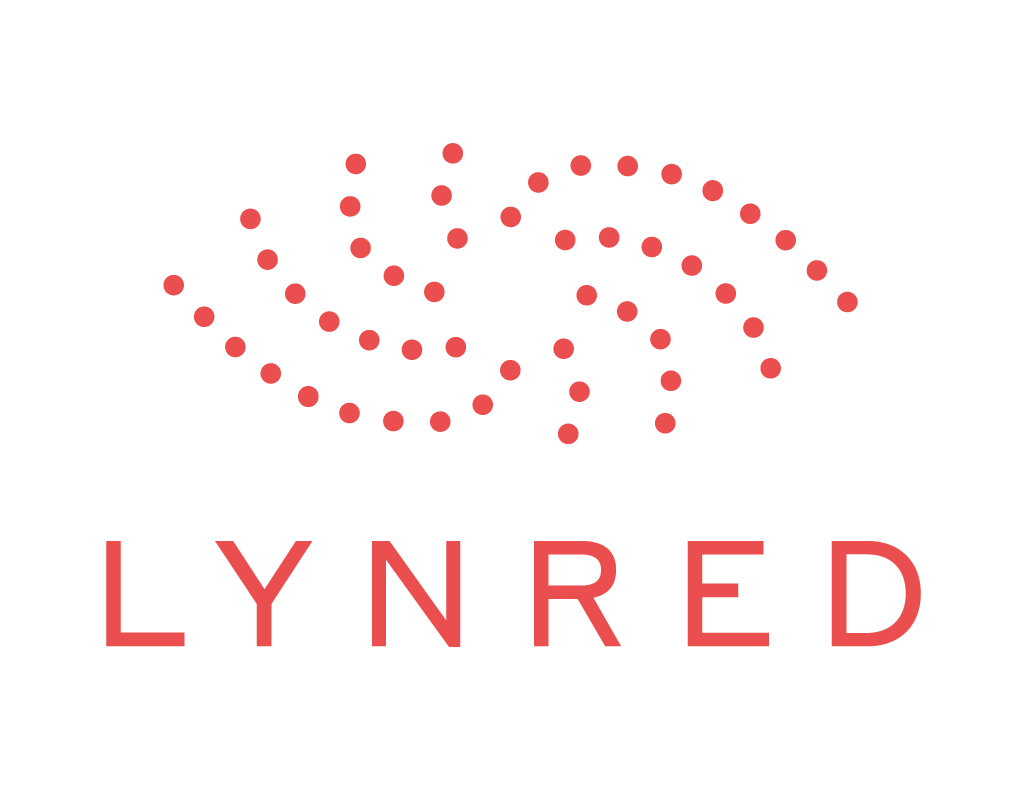 About LYNRED (lynred.com)
Lynred is a designer, manufacturer, and supplier of electronic components specialized on infrared imaging sensors that cover the entire infrared spectrum through a variety of technologies (MCT, InGaAs, microbolometer). To support innovation, LYNRED allocates a 15% of their annual revenue to R&D, a strategy that has allowed the company to build a portfolio of several hundred patents. LYNRED is one of the top-tier companies involved in developing and manufacturing space-ready infrared detectors to power countless space programs and studies.

About Systematic Paris-Region (https://systematic-paris-region.org/)
With its Open Innovation focus, the Systematic Paris-Region international competitiveness cluster is there to bring together and promote an ecosystem of excellence that counts over 800 members. Systematic connects stakeholders from software, digital and industry, and boosts digital projects through collaborative innovation, SME development, networking and business sourcing, across a range of future growth sectors: energy, telecoms, healthcare, transport, information systems, factory of the future, digital city, and security. The cluster is also there to promote its members, its region and its innovation projects, with the aim of raising their profile and enhancing the attractiveness of the geographical territory and ecosystem.