The R&D team of Reuniwatt has been working on improving cloud observation and forecasting techniques since founding of the company in 2010.
Reuniwatt presents cloud observation research at the International Symposium on Tropospheric Profiling 2019

Our collaborator Guillaume Roussel has brought our latest results to ISTP11 in Toulouse, holding a presentation on the topic of "Cloud detection and cloud base height retrieval using a ground thermal – infrared all sky imager".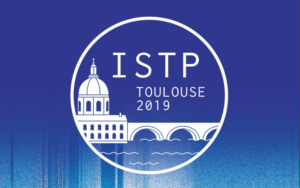 Thermal infrared ground-based observation has been at the core of our scientific work for several years. Such observations are performed using our patented Sky InSight™ all-sky imager, which integrates a long-wave infrared band (8-14 μm) camera. Our team has developed algorithmic methods for the retrieval of various parameters including cloud cover, cloud-base temperature (CBT), cloud-base height (CBH) and cloud optical depth from the images taken. The Sky InSight™ is also used to forecast the cloud cover for the next 30 minutes. Such features are integrated in Reuniwatt's solutions for various applications, including short-term solar forecasting for energy management and air traffic management.
Our publications provide you with valuable information on the results we can achieve in the solar energy sector by using our advanced forecasting techniques. Learn more about the advantages this technique offers for optimising your solar plant operations – our white paper on the use of forecasting for hybrid systems will be available soon.
To know more about our innovative products, follow us on LinkedIn, ResearchGate or ask for a an appointment or a demonstration.
About Reuniwatt (www.reuniwatt.com)
Reuniwatt is a major player of the solar radiation and cloud cover assessment and forecasting. Based on solid Research and Development works, the company offers reliable products and services intended for professionals of various fields, making the best out of two key facets of the meteorology: atmospheric physics and data sciences. A particular focus has been placed on solar energy forecasting, while developing cutting edge solutions to improve the short-term prediction of the solar resource.
The company has won many grants, including H2020's SME Phase 1 programme, which makes Reuniwatt a European Champion with regard to innovation.