Reuniwatt has once again been selected as a finalist for The smarter E AWARD 2022! We've been nominated in the category "Outstanding Projects" for our contribution to B2Gold's Fekola Mine hybrid power plant in Mali, together with our project partner Suntrace GmbH. Reuniwatt and Suntrace have already presented a joint webinar about the hybridization of off-grid mines using solar power and solar forecasting, "Off-grid Solar: The Cost Saving Potential of Solar Hybrid Systems using forecasting and sky cams for Off-Grid Mines".
The smarter E Awards 2022: Solar Forecasts for an off-grid mine

"Reuniwatt provides highly accurate weather data and solar power forecasts for the Fekola Mine in Mali. The project is a milestone in the development of the 21st century power supply for the energy-intensive mining industry, in Africa and worldwide. We are very pleased that our efforts to provide reliable solar power to an off-grid mine with 24-hour operations are setting an example for the mining industry worldwide, but are also honoured with a nomination as a finalist for The smarter E AWARD 2022 in the category « Outstanding Projects » together with our project partner Suntrace.", says Nicolas Schmutz, CEO of Reuniwatt.
Energy is one of the biggest expenses for mining companies, with roughly 30 percent of total operating costs. At the same time, reliability is an often-cited reason for not considering renewables. The tailor-made approach for Fekola Mine relying on an intelligent EMS and short-term solar production forecasting allows for high-quality, customized power generation features, such as solar output smoothing to prevent strong ramps on the HFO gensets. We are happy that The smarter E Awards has recognised our solution with an award nomination and are open to support similar hybrid projects with a tailored solution for their needs. In the following webinars you can learn more about Sky InSight™, our patented infrared sky imager and its function within solar hybrid projects: "Off-grid Solar: The Cost Saving Potential of Solar Hybrid Systems using forecasting and sky cams for Off-Grid Mines " with Suntrace and Reuniwatt, and "Hybrids: A Path from Intermittency to Stability"  with Wärtsilä, BayWa r.e. and Reuniwatt.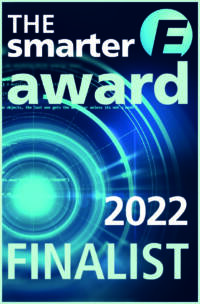 The smarter E 2022 – Get the renewables forecasts you need

Reuniwatt believes in innovation as a catalyst for our technological advance. As a is a leading company in the field of atmospheric sciences and solar irradiance estimation, we are providing our customers with applied energy meteorology worldwide, supporting your project from its development to daily operations. Our all-sky cameras are fully functional even offline and therefore perfectly adapted to deliver their best performance at isolated and remote locations. Embedded computers allow for the calculation of different cloud parameters with high accuracy. As an alternative or a way to complete local measurements, Reuniwatt is also offering specialised satellite-to-irradiance services in our SunSat™ range. SunSat™ allows for historical time series and realtime data for monitoring. To learn more about our range of dedicated solutions for a weather-wise management of solar plants, pass by our booth B3.537 in hall B3 or arrange an appointment to meet us at The smarter E Europe 2022.
We are looking forward to seeing you there!

About Reuniwatt (https://reuniwatt.com/)
Reuniwatt is a major player of the solar radiation and cloud cover assessment and forecasting. Based on solid Research and Development works, the company offers reliable products and services intended for professionals of various fields, making the best out of two key facets of the meteorology: atmospheric physics and data sciences. A particular focus has been placed on solar energy forecasting, while developing cutting edge solutions to improve the short-term prediction of the solar resource.
The company has won many grants, including H2020's SME Phase 1 programme, which makes Reuniwatt a European Champion with regard to innovation. Reuniwatt has also been selected among the national fast-growing companies to join the prestigious French Tech 120 programme in 2020, and remains a part of the selection for 2021, and the French Space Tour 2021.